Using Respite Care to Reduce Family Tension
Family dynamics can complicate caregiving immensely. But respite time is an excellent tool to help you defuse those tensions and create a little space to understand each other better.
You'll Feel Better Rested.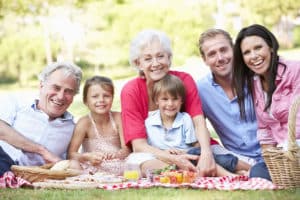 Family tension crops up for so many reasons when it comes to caregiving, but one of the things that makes it worse is for you to be run down. When you're at the end of your rope, you're not exactly able to be the voice of reason in the room, which is a common responsibility as a caregiver. Give yourself the time that you need to rest so that you can come back to everything fully charged.
You'll Be Better Able to Describe What Your Senior Needs.
When you're rested and under less pressure, you're going to find that it's a lot easier to articulate what your elderly family member needs from you and from other family members. Often they don't see daily life with your senior, so they don't fully understand what it is that she needs the most. Being able to talk to them calmly and rationally about what is going on is so much more effective.
Family Members Can Get a Better Idea of What You Do.
In some cases, family members might actually be able to take over some respite care for you. This gives them a perfect opportunity to see exactly what caregiving is like, day in and day out. At the end of the day, they'll be able to go back home and they know that's not always the case for you. Even if you're hiring home care providers for respite care, this can still be eye opening for your other family members.
You'll Feel Less of a Need to Prove Yourself.
Having time away helps you to recharge but it also allows you to get a different perspective on caregiving and on your family member's responses to you as a caregiver. You might find that having time to yourself allows you to feel much less of a burning need to prove yourself in every situation. You know that you're doing everything that you can and that can be enough.
Other family members might not be able to take over respite duties and that's okay. The changes that they see in you when you're able to take time away can make a huge difference in what they understand about caregiving. In the end, it's all about being able to give your senior the best experience possible.
If you or an aging loved one are considering caregiver services in Spokane, WA, please contact the friendly staff at Love in Home Senior Care, today. Call (509) 474-0663
Andy has over 20+ years experience in the medical community and has a true compassion for seniors. With a degree in Health Care Administration, he developed a background in a variety of health care services that only comes from first hand experience. While working as a manager of a large clinic and as an account executive for medical suppliers. Andy has built valuable relationships with the medical community.

His role in Love In Home Senior Care is to educate people on what care choice is the best fit for the senior and their family while attempting to make this decision as stress-free as possible for everyone involved.

This decision making process should be smooth and stress free for everyone, including all family members and their loved ones. Having access to people with experience (like the team at Love In Home Senior Care) to assist you along the way can help this process. With an extensive background in health care, Andy has the experience needed to guide and direct your loved one to the choice that is the best fit.
Latest posts by Andy Niska (see all)