Love In Home Senior Care is "Setting the standard in Spokane for Home Care"
Local & Family Owned
All Caregivers are bonded and insured employees not contractors, we take out all necessary payroll taxes. (If you were to hire a private pay caregiver you are responsible for state and federal payroll taxes). They are covered under our workers compensation.
Trained Caregivers
Love In Home caregivers are uniquely qualified because they all undergo thorough screening including background checks and fingerprinting.  They are experienced and trained as CNAs or HCAs. We manage their continuing education and state certifications. We monitor our caregivers training and pay for the training.  We ensure that the caregivers we send to your home are caring, qualified and reliable individuals.
Telephony System
An automated phone system in which staff call in from client's home phone to confirm when caregivers arrive and leave which also assures proper billing to client. If the caregiver is not at the clients home at the designated time, our office is immediately alerted so we can respond accordingly.
Fall Prevention & Assessments
We are passionate at Love In Home to inform those in the community about fall prevention. We provide free presentations to groups and in home assessments to reduce the risk of falls.
Introduction to Caregiver
We work diligently at matching our caregiver with the client's needs and personality. We take pride in introducing our caregiver to the client which is rare among other agencies.
ClearCare Family Room Video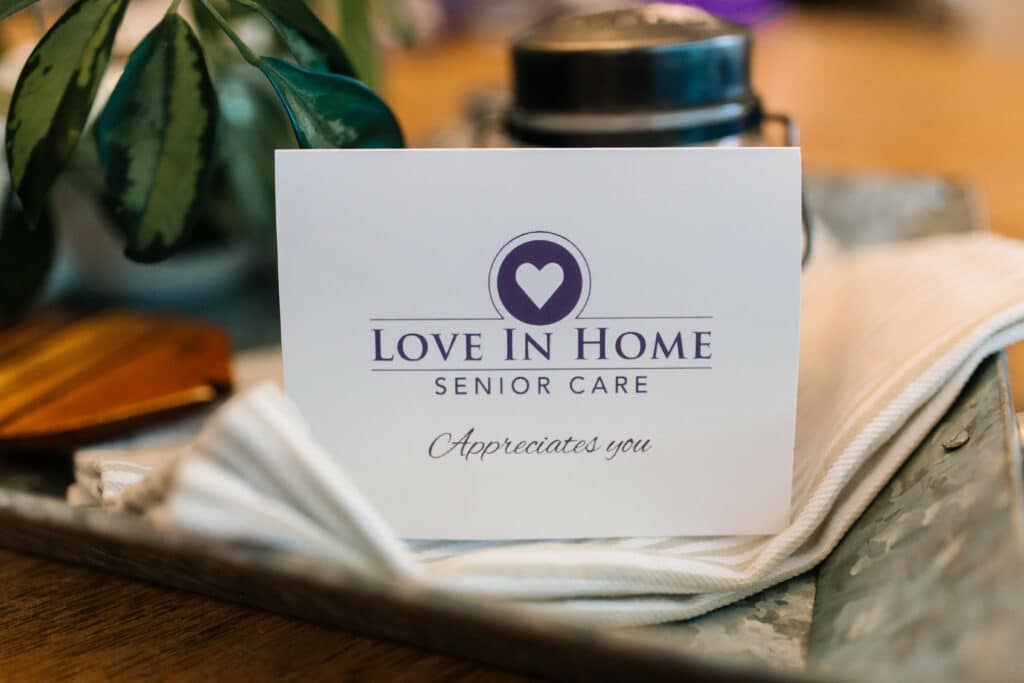 Communication with Family
Our online system is available to family members for their convenience and peace of mind. You can monitor caregivers' schedule and the actual time caregiver spends with the client. Also a detailed care plan book located on premises that can be reviewed by family and client to see tasks and observations made by caregiver.
Love In Home Senior Care is family helping families!
For more Information about how Love In Home Senior Care can help you and your loved one…
Let's Get Started!
Get Immediate Help on Info & Pricing