Even Though It Seems Impossible, Seniors with Alzheimer's CAN Age in Place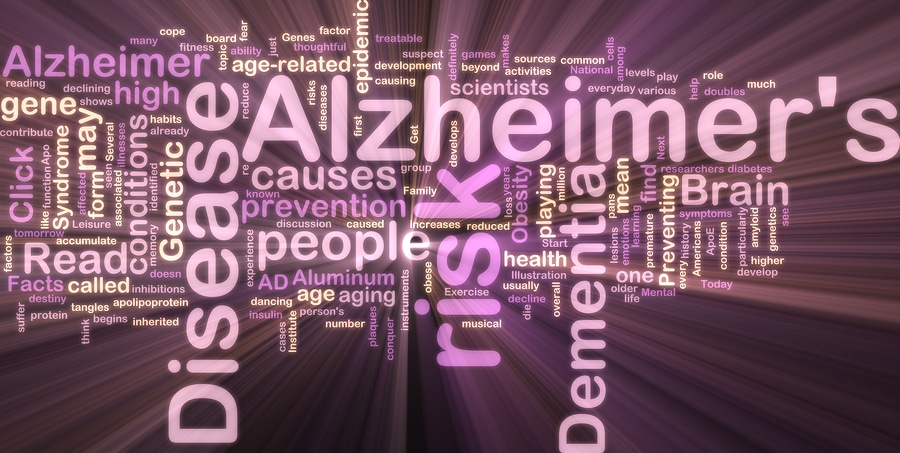 If you don't know all that much about Alzheimer's, you may assume a senior diagnosed with this type of dementia is going to have to move to a facility. Even though he may be adamant in his desire to remain at home for the rest of his life, that doesn't seem feasible in some situations, especially to family who have no prior experience dealing with this type of struggle.
Home care can make this possible.
A lot of families take it upon themselves — a spouse, adult children, and even older grandchildren who are willing and able to provide physical and emotional support — to look after this senior who has been diagnosed with Alzheimer's.
What they often find, though, is -as the disease progresses- dealing with the new signs and symptoms become overwhelming. For example, some seniors who have been struggling with Alzheimer's may become verbally or physically aggressive.
For an immediate family member like a spouse, that can be interpreted as a direct assault on them. Even though they may have prepared themselves as best they could for these changes, when they happen to them it can be emotionally overwhelming.
Given enough time and enough progression, those symptoms of Alzheimer's can feel too much to handle. That's when they start assuming this is just not going to work, it's not possible, or they simply can't handle anymore.
An experienced aide makes a world of difference.
Most of these family members simply have no prior experience with Alzheimer's or any other type of dementia. They assume that since they read a book, some information they found online, and so forth that they are prepared for what's to come.
What they don't fully appreciate is just how challenging — physically as well as emotionally and mentally — care will become.
Often, when a family reaches their breaking point (but want to honor the wishes of that senior who has been diagnosed with Alzheimer's) they turn to other options, which may include home care support.
Then they discover there might have been strategies and other things they could've done earlier to help the senior be more comfortable and safer. They also discover there were better ways of approaching care that would have helped the spouse or adult child avoid those mental and emotional struggles they faced.
If an aging senior who has been diagnosed with Alzheimer's would prefer to remain at home, it is possible. But the key is in hiring qualified, experienced care from an agency.
If you or an aging loved one are considering Home Care in Spokane, WA, please contact the friendly staff at Love at Home Senior Care, today. Call (509)474-0663.
Andy has over 20+ years experience in the medical community and has a true compassion for seniors. With a degree in Health Care Administration, he developed a background in a variety of health care services that only comes from first hand experience. While working as a manager of a large clinic and as an account executive for medical suppliers. Andy has built valuable relationships with the medical community.

His role in Love In Home Senior Care is to educate people on what care choice is the best fit for the senior and their family while attempting to make this decision as stress-free as possible for everyone involved.

This decision making process should be smooth and stress free for everyone, including all family members and their loved ones. Having access to people with experience (like the team at Love In Home Senior Care) to assist you along the way can help this process. With an extensive background in health care, Andy has the experience needed to guide and direct your loved one to the choice that is the best fit.
Latest posts by Andy Niska (see all)