Why Strength Training May Be Especially Important for Diabetics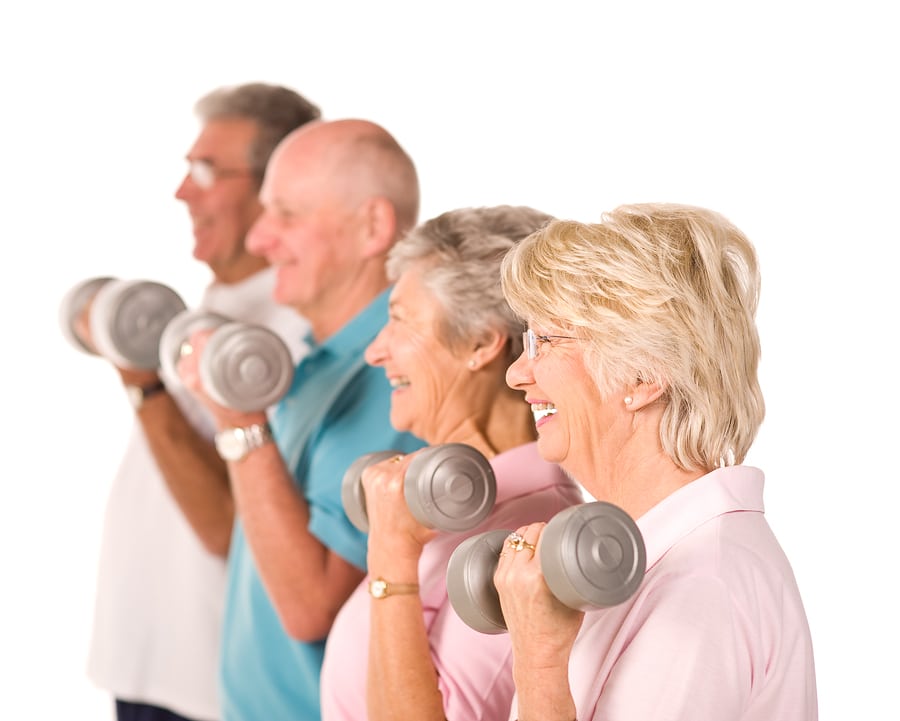 There are many lifestyle changes that can help your aging relative with diabetes to manage their blood sugar levels. One of them is exercise. There are different kinds of exercise, like aerobic exercise that gets the heart pumping and stretching that helps keep muscles and joints limber. However, a new study indicates that strength training might be especially beneficial to diabetics.
Strength Training and Diabetes Study
The study was conducted by researchers in Brazil using mice. The mice they used were divided into three groups:
Group 1: Ate a regular diet and didn't exercise.
Group 2: Ate a high fat diet and didn't exercise.
Group 3: Ate the same diet as group 2 but engaged in strength training. The strength training involved the mice climbing steps with a weight attached to their tail.
When the study was over, the group 3 mice were obese just like the group 2 mice. However, they had much better blood sugar levels than the other mice. In fact, the mice in group 2 had diabetes.
How Exercise Impacts Blood Sugar
Exercise, including strength training, is an important part of managing diabetes for two reasons:
Exercise makes the body more sensitive to the effects of insulin, which helps muscle cells to use insulin to use glucose during exercising and to continue using it afterward.
Muscles contract during exercise, allowing them to use glucose for energy even if without the use of insulin.
When older adults exercise, it can help to keep blood sugar levels lower for as long as 24 hours after their workout. The exact effects of exercise on your aging relative depends on how long they exercise and what kind of exercise they do. The best way to know how the senior's body reacts to exercise is for them to check their blood sugar before and after they exercise and keep a log. That way, they can have a better idea of how different kinds of activity affect them.
If your older family member with diabetes isn't as active as they should be, senior care can help them to get up and move more. A senior care provider can be a friendly companion to take a walk with while also helping prevent falls if needed. Senior care providers can also help the older adult to find an exercise class in their community and drive them to the facility to participate in the class.
If you or an aging loved one are considering in-home senior care in Spokane Valley, WA, please contact the friendly staff at Love at Home Senior Care, today. Call (509)474-0663.
Sources
https://www.medicalnewstoday.com/articles/325534.php
http://www.diabetes.org/food-and-fitness/fitness/get-started-safely/blood-glucose-control-and-exercise.html
http://www.diabetes.org/food-and-fitness/fitness/physical-activity-is-important.html
Latest posts by Andy Niska
(see all)