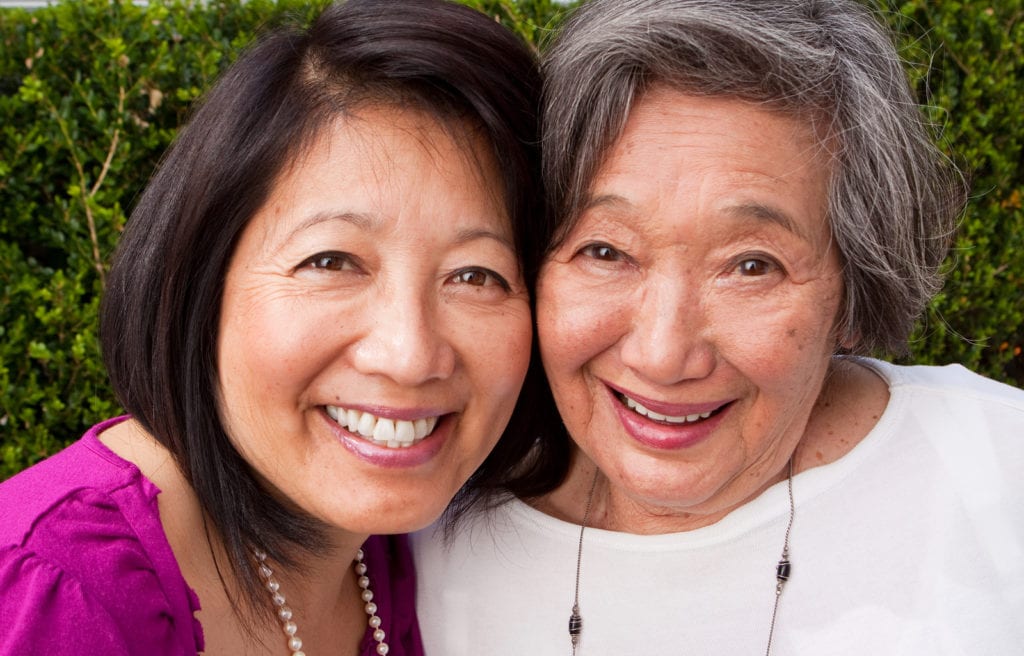 April is Oral Cancer Awareness Month, a time to learn more about oral cancer, which can affect people at any age. Around 48,000 people in the United States get oral cancer each year. Knowing more about the disease could help you recognize it in your aging relative and ensure they receive the medical treatment they need.
Oral Cancer Basics
Cancer is a disease in which cells grow in an uncontrollable manner, sometimes spreading to surrounding tissues. Oral cancer is cancer that starts in the mouth, usually as a sore or lump that does not go away. Oral cancer can start on any part of the mouth, including:
Lips.
Tongue.
Cheek.
Floor of the mouth.
Palate.
Sinuses.
Pharynx.
Oral cancer is described in stages. The stages are:
Stage 1: The tumor is less than an inch across and has not spread to lymph nodes.
Stage 2: The tumor is between one and two inches but hasn't spread to lymph nodes.
Stage 3: In this stage, the tumor has either grown to larger than two inches but has not spread to lymph nodes. Or, the tumor is one inch or less in diameter and has spread to one of the lymph nodes in the neck.
Stage 4: The cancer has spread to tissues around the mouth, may have spread to the lymph nodes, or has spread to other areas of the body.
Risk Factors for Oral Cancer
Several things can make it more likely for your aging relative to develop oral cancer. Doctors call them risk factors. Some of the risk factors for oral cancer are:
Any kind of tobacco use.
Excessive use of alcohol.
Lips being exposed to the sun in an excessive way.
Weakened immune system.
Symptoms that may indicate your aging relative has skin cancer include:
Sores in the mouth or on the lips that do not heal.
A spot in the mouth that looks white or reddish.
Having loose teeth.
A lump in the mouth.
Pain in the mouth or ear.
Trouble swallowing.
Changes in the way teeth or dentures feel when closing the mouth.
A feeling of numbness in the face, mouth, or neck.
If your aging relative is diagnosed with oral cancer, senior care can assist them through treatment and recovery. A senior care provider can help older adults to get enough nutrition when eating is difficult. They can make soft foods that are easy to swallow, such as smoothies, soups, and pudding. Senior care providers can also allow the older adult to rest by taking care of cleaning the house, doing laundry, and handling other things while your loved one rests.
If you or an aging loved one are considering Senior Care in Spokane Valley, WA, please contact the friendly staff at Love in Home Senior Care, today. Call (509) 474-0663
Andy has over 20+ years experience in the medical community and has a true compassion for seniors. With a degree in Health Care Administration, he developed a background in a variety of health care services that only comes from first hand experience. While working as a manager of a large clinic and as an account executive for medical suppliers. Andy has built valuable relationships with the medical community.

His role in Love In Home Senior Care is to educate people on what care choice is the best fit for the senior and their family while attempting to make this decision as stress-free as possible for everyone involved.

This decision making process should be smooth and stress free for everyone, including all family members and their loved ones. Having access to people with experience (like the team at Love In Home Senior Care) to assist you along the way can help this process. With an extensive background in health care, Andy has the experience needed to guide and direct your loved one to the choice that is the best fit.
Latest posts by Andy Niska (see all)