What You Need to Know About Vascular Dementia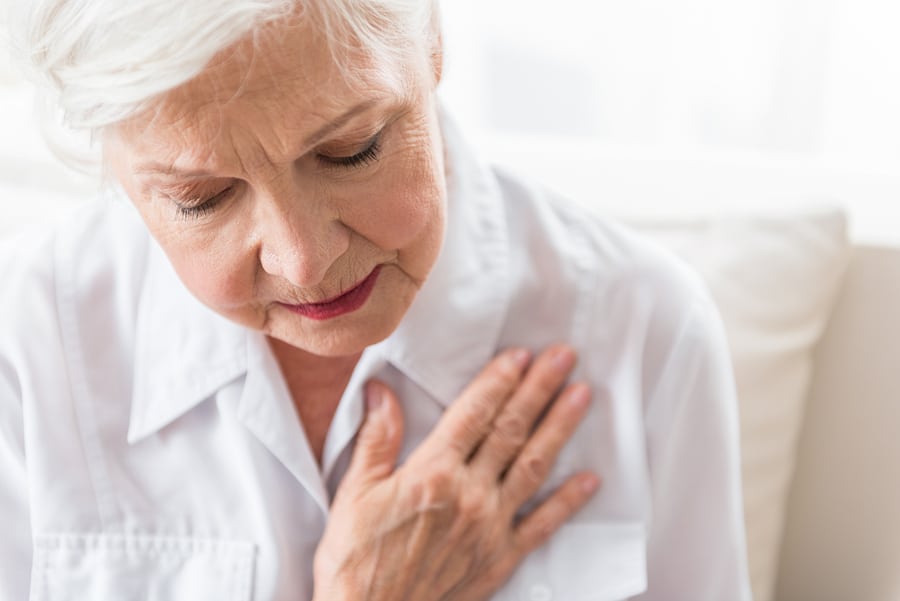 Vascular dementia is a kind of dementia that sometimes occurs after stroke but can be caused by other things. Older adults with the condition have problems with memory, reasoning, and making good judgements. Knowing the risk factors and symptoms of vascular dementia can make it possible for you to identify or prevent it in your aging relative.
Risk Factors for Vascular Dementia
Some people develop vascular dementia because of the damage done to the brain by a blocked artery. Whether cognitive abilities are affected depends on the part of the brain the stroke occurred in and how severe it was. Other conditions that impact circulation to the brain and damage blood vessels in the brain can also result in vascular dementia.
There are many factors that can make developing vascular dementia more likely. Some of them are:
Age: The risk of vascular dementia increases at the age of 65 and is much higher by age 90.
History of Heart Attack or Stroke: Heart attack can increase the risk of damage to blood vessels in the brain. Stroke also damages blood vessels.
Atherosclerosis: Atherosclerosis is a condition in which plaque builds up on artery walls and causes them to narrow, which can reduce blood flow to the brain.
High Cholesterol: Having too much LDL (bad) cholesterol in the blood is a risk factor.
High Blood Pressure: Hypertension puts excess stress on blood vessels, including those in the brain.
Diabetes: High blood sugar can damage the blood vessels in the brain.
Smoking: Smoking is known to harm blood vessels.
Obesity: Obesity is a risk factor for many vascular conditions, including vascular dementia.
Symptoms of Vascular Dementia
The kinds of symptoms an older adult will experience with vascular dementia depends on the part of the brain that is damaged. Some common symptoms of the condition are:
Confusion.
Difficulty with concentration.
Trouble organizing thoughts and actions.
Problems with deciding what to do in a situation and communicating the plan to others.
Not knowing what to do next.
Memory loss.
Being restless or agitated.
Walking with an unsteady gait.
Problems with frequent urination or urinary incontinence.
Depression.
If your aging relative has vascular dementia, senior care can help them to remain safely at home when family caregivers cannot be there. Senior care providers can assist with nearly anything family members can. Senior care providers can help the older adult to dress, bathe, and use the bathroom. Senior care providers can also prepare meals and assist the person with eating.
Sources
If you or an aging loved one are considering Senior Care in Spokane Valley, WA, please contact the friendly staff at Love at Home Senior Care, today. Call (509)204-4088
https://www.mayoclinic.org/diseases-conditions/vascular-dementia/symptoms-causes/syc-20378793
https://www.alz.org/alzheimers-dementia/what-is-dementia/types-of-dementia/vascular-dementia
https://www.webmd.com/stroke/guide/vascular-dementia#1
Andy has over 20+ years experience in the medical community and has a true compassion for seniors. With a degree in Health Care Administration, he developed a background in a variety of health care services that only comes from first hand experience. While working as a manager of a large clinic and as an account executive for medical suppliers. Andy has built valuable relationships with the medical community.

His role in Love In Home Senior Care is to educate people on what care choice is the best fit for the senior and their family while attempting to make this decision as stress-free as possible for everyone involved.

This decision making process should be smooth and stress free for everyone, including all family members and their loved ones. Having access to people with experience (like the team at Love In Home Senior Care) to assist you along the way can help this process. With an extensive background in health care, Andy has the experience needed to guide and direct your loved one to the choice that is the best fit.
Latest posts by Andy Niska (see all)