Online Safety Tips Your Teens Can Teach Your Parents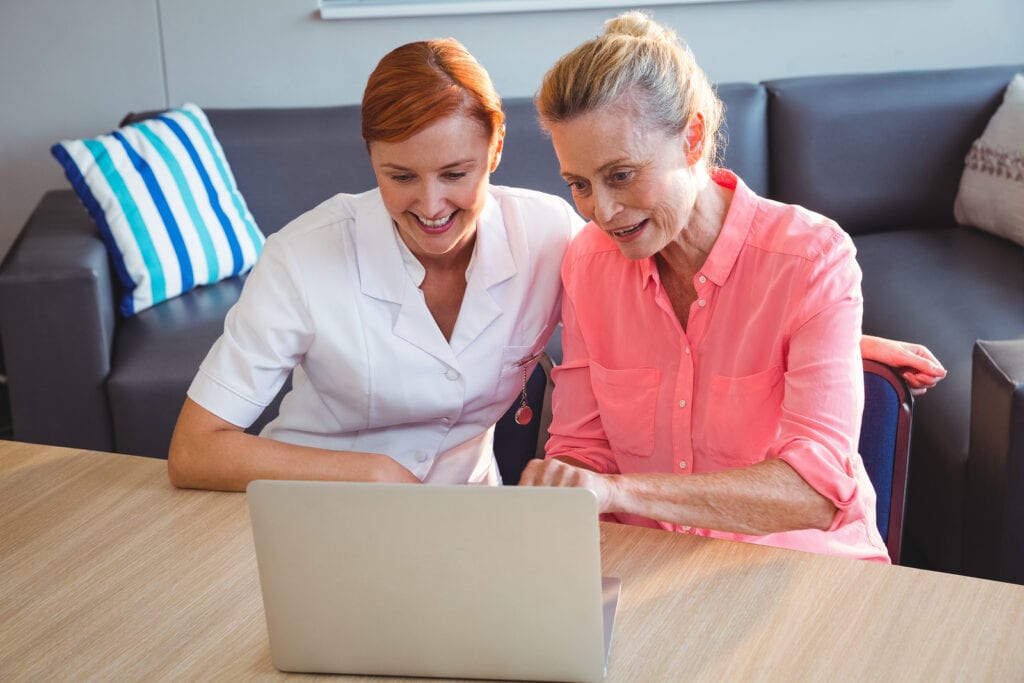 The more time that's spent using technology, the easier it is to follow online safety tips. For an older adult who hasn't been around computers, smartphones, and gaming systems, it can be harder to remember online safety is critical. Help your parents stay safe by having your teens teach your parents these online safety tips.
Use Strong Passwords and Store Them in a Safe or Locked Cabinet
Your parents need to avoid the most commonly used passwords. They're too easy to guess. In 2019, the most common passwords are password, 12345, 123456, 12345678, and 123456789.
The best password is at least eight characters long and contains a mix of upper/lowercase letters, punctuation marks, and numbers. Your mom or dad could take the title of their favorite books and turn them into an easy to remember, yet secure, password. For example, Gone With the Wind could become G0n3W!thth3W1nd.
Don't Reveal Private Personal Information in Chat Rooms or Forums
When talking in a chat room or forum, your mom and dad need to avoid giving out personal information like a birth date, address, phone number, or full name. They shouldn't accept messages from strangers on Facebook either. It's best to ignore and take steps to block a persistent user if needed.
Feel Free to Use a Pseudonym
Your parents do not have to use their real name in certain areas. If they want to have a social media account for reading the news or chatting with friends, that's fine. If they're worried about privacy, they could create a pseudonym. They could also use a fake birth date that has the right year but wrong month and date. Just make sure they note what birth date they use in case they need it if a username or password is lost.
Keep Virus Software Updated and Run Scans Regularly
A virus suite is better than simple virus software. Your parents should have a program that checks and blocks viruses, malware, spyware, etc. Some programs are free and highly-rated. Your parents can also pay for a virus suite if they feel better having the full range of protection.
Stick to Trusted Sites
Make sure your parents are on trusted sites when shopping online, doing their banking, or looking information up. They need to carefully check that they've typed a website address correctly. If they're shopping online, they should avoid stores that don't list the protections they use during financial transactions. They should look for an SSL seal. Paying through a third-party system like PayPal is safer than giving a credit card number out.
Your teens can help teach your parents important online safety tips, but someone needs to reinforce them. Caregivers provide companionship services. Rather than have your parents behind a computer all day, they could be social and active with the help of caregivers. Call now to learn more.
If you or an aging loved one are considering a Caregiver in Liberty Lake, WA, please contact the friendly staff at Love at Home Senior Care, today. Call (509)474-0663.
Latest posts by Andy Niska
(see all)