Is Coconut Oil All It's Cracked Up to Be?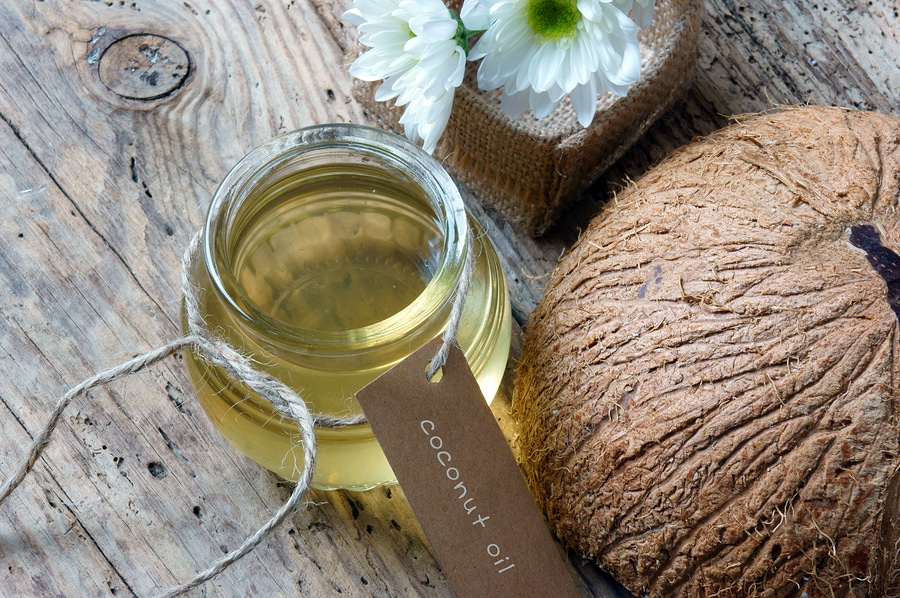 Coconut oil is one of the darlings of the health world. Grocery store shelves are filled with products that use coconut oil and social media abounds with all the ways it can be used. There are claims that it has all sorts of benefits, including slowing down Alzheimer's disease. But, is it really that great? Should your elderly parent be using coconut oil? Well, it does have some benefits, but it may also have some health risks.
What is Coconut Oil?
Making coconut oil is produced by compressing the white meat inside of a coconut to squeeze the oil out. One tablespoon of coconut oil contains 120 calories. 84 percent of those calories come from saturated fat. In comparison, only 14 percent of the calories in olive oil and 63 percent in butter come from saturated fat.
The saturated fat is what keeps coconut oil solid when it is stored at room temperature. It also makes it last for a long time without going bad. Because of its long shelf life, coconut oil has become increasingly popular in processed foods. However, some people believe that because the saturated fat in coconut oil is primarily comprised of medium chain triglycerides, it is processed differently by the body than the saturated fat from red meat and other sources.
Is Coconut Oil Heart Healthy?
One of the reasons that many people claim that coconut oil is a better, healthier source of fat is that it supposedly raises HDL ("good") cholesterol levels. But, according to the Mayo Clinic, the idea that coconut oil is heart healthy is a myth. This is because it doesn't raise just good cholesterol, but bad cholesterol, too. They also point out that there has been little scientific research conducted that supports the benefits of coconut oil.
What Are Good Fat Choices?
Not all fat is bad. There are several kinds of fat that are better choices than saturated fat, including:
Monounsaturated Fatty Acids: This kind of fat benefits cholesterol levels and may reduce the risk of heart disease.
Polyunsaturated Fatty Acids: This kind of fat is mostly found in plant-based foods. It also improves cholesterol levels and reduces heart disease risk.
Omega-3 Fatty Acids: Omega-3s are believed to be especially good for the heart. Omega-3s are found in fatty fish.
Elderly care providers can prepare heart-healthy meals for your aging relative. An elderly care provider can cook foods that contain less saturated fat and focus on healthier fats. An elderly care provider can follow dietary recommendations set by the older adult's doctor or dietician.
Sources
https://www.webmd.com/diet/features/coconut-oil-and-health#1
https://www.medicalnewstoday.com/articles/282857.php
https://www.mayoclinic.org/dont-get-tricked-by-these-3-heart-health-myths/art-20390070
If you or an aging loved one are considering in-home Elderly Care in Spokane, WA, please contact the friendly staff at Love at Home Senior Care, today. Call (509)204-4088
Andy has over 20+ years experience in the medical community and has a true compassion for seniors. With a degree in Health Care Administration, he developed a background in a variety of health care services that only comes from first hand experience. While working as a manager of a large clinic and as an account executive for medical suppliers. Andy has built valuable relationships with the medical community.

His role in Love In Home Senior Care is to educate people on what care choice is the best fit for the senior and their family while attempting to make this decision as stress-free as possible for everyone involved.

This decision making process should be smooth and stress free for everyone, including all family members and their loved ones. Having access to people with experience (like the team at Love In Home Senior Care) to assist you along the way can help this process. With an extensive background in health care, Andy has the experience needed to guide and direct your loved one to the choice that is the best fit.
Latest posts by Andy Niska (see all)