Five Steps for Handling a Potential Hoarding Situation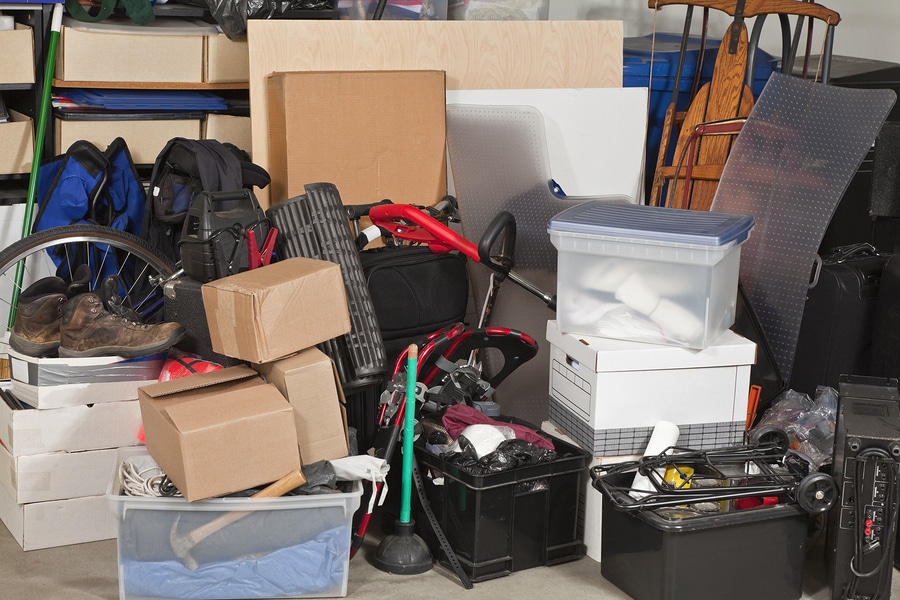 Hoarding is a problem that can creep up on your senior slowly. If you're not in her home often, you might not really notice until the hoarding becomes a truly large issue. Here's what you can do if you suspect something like hoarding is going on.
Set up an Appointment with Her Doctor
Sometimes people hoard for medical reasons, such as difficulty throwing items away or keeping up with normal household tasks. If that's the case for your senior, a medical assessment is a good idea. But even if you suspect that the cause is emotional or psychological, it's a good idea to start at her doctor's office and go from there.
Consider Additional Therapy
It's highly likely that your senior is going to need some form of additional treatment or therapy. If the hoarding is related to psychological issues, a therapist can give her solid tools that will help her. Working with a therapist can also get your senior past any roadblocks keeping her from dealing with the hoard.
Find a Way to Clean up Her Home
Cleaning up your senior's home is another big priority. Depending on the size of the hoard, this can be a massive undertaking. If she's had a while to collect the items, your senior's hoard could be dangerous for her as well as you and anyone else helping to clean up. Make sure that you're prioritizing safety and that you do the cleanup as quickly as you can.
Get Some Additional Help
After the hoard is handled, there are other considerations. Your senior may need some assistance maintaining her newly cleaned home, especially if health issues contributed to her home getting into the state it was in. Home care providers understand what this is like and they can help your senior with daily light housekeeping. They can also warn you if they notice signs that she's starting to hoard again.
Be Understanding but Firm with Your Senior
It's important that you be understanding with your senior. Hoarding is a genuine issue and it's not an easy one to overcome. That said, you'll also need to be firm with your senior. Plenty of aging adults who have hoarding tendencies find it way too easy to slip back into old habits.
Your senior might hoard for so many different reasons. She may not mean to create a problem for herself and others, and she may need continuing help to stay on top of the issue down the road.
Excerpt: If you suspect your senior might be hoarding, it's best to be proactive.
If you or an aging loved one are considering Home Care in Liberty Lake, WA, please contact the friendly staff at Love at Home Senior Care, today. Call (509)474-0663.
Latest posts by Andy Niska
(see all)