Digging Yourself Deeper into Debt to Care for Mom Isn't Doing Either of You Any Good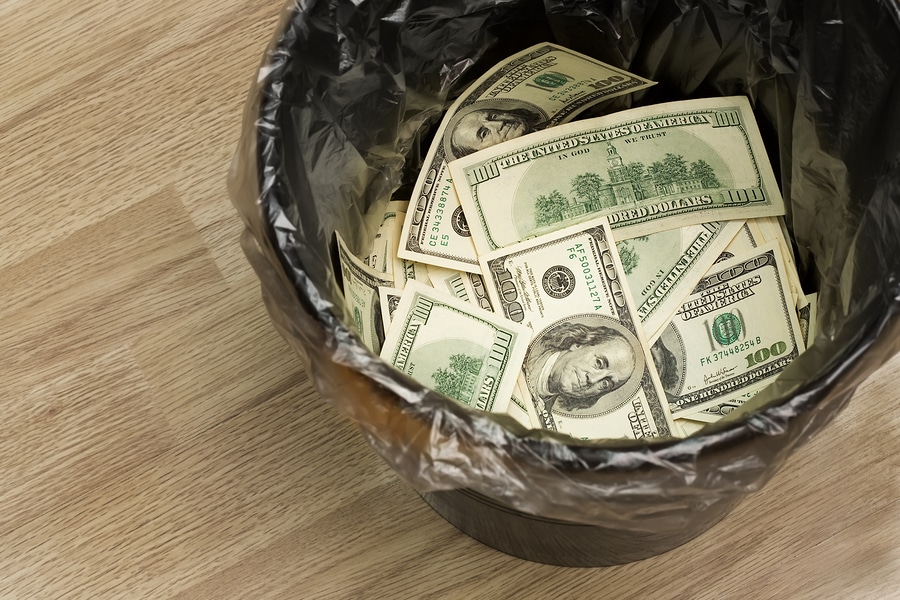 No one really wants to dig themselves into debt, but as a society, America is mired in it. According to some estimations, more than three quarters of full-time working adults in this country are living paycheck to paycheck (CNBC), most of them without any type of savings. In fact, most individuals are massively in debt. For those who give up work, a second job, or other important financial obligations to look after an aging parent or other individual in the family, they could very well be digging themselves even deeper into debt.
There is a better solution.
A family caregiver often takes on this great responsibility out of a sense of duty. They think it's their job. This might include a spouse or adult child who happens to live not too far away from this elderly person.
When they first take on this job, they may not view it as such and only stop by for a little while in the morning on the way to work or in the evening, when they have time. As the days roll into weeks and then into months, most of these family caregivers find themselves sacrificing more and more of their personal time, which can include their dedication to a career, and often spend more and more of their own money supporting this senior.
If you're finding your debts getting deeper, are struggling to make ends meet because you have taken too much time off from your job, you can become quickly overwhelmed with more stress, pressure, and anxiety. That's simply no good way to live.
Home care does provide a better alternative for family caregivers. Instead of devoting your free time, sacrificing time away from work, family, and other obligations, you can turn to the experience of a home care agency.
But, isn't that going to cost, too?
Depending on the financial situation of that aging senior, Medicaid may offer some reimbursement for home care support services that are required for an aging senior to remain safe. For the government, it's a far more affordable option to offer that for low income seniors than moving them to a costly nursing home or other type of facility.
It doesn't have to be for full-time care, either. When you hire through an agency, you can enjoy some flexibility which means you can still support this senior in your life while devoting a bit more time to your job to help you keep up with the bills.
If you or an aging loved one are considering Home Care Liberty Lake, WA, please contact the friendly staff at Love at Home Senior Care, today. Call 509-474-0663 .
Andy has over 20+ years experience in the medical community and has a true compassion for seniors. With a degree in Health Care Administration, he developed a background in a variety of health care services that only comes from first hand experience. While working as a manager of a large clinic and as an account executive for medical suppliers. Andy has built valuable relationships with the medical community.

His role in Love In Home Senior Care is to educate people on what care choice is the best fit for the senior and their family while attempting to make this decision as stress-free as possible for everyone involved.

This decision making process should be smooth and stress free for everyone, including all family members and their loved ones. Having access to people with experience (like the team at Love In Home Senior Care) to assist you along the way can help this process. With an extensive background in health care, Andy has the experience needed to guide and direct your loved one to the choice that is the best fit.
Latest posts by Andy Niska (see all)