Can You Avoid Resistance to Outside Help?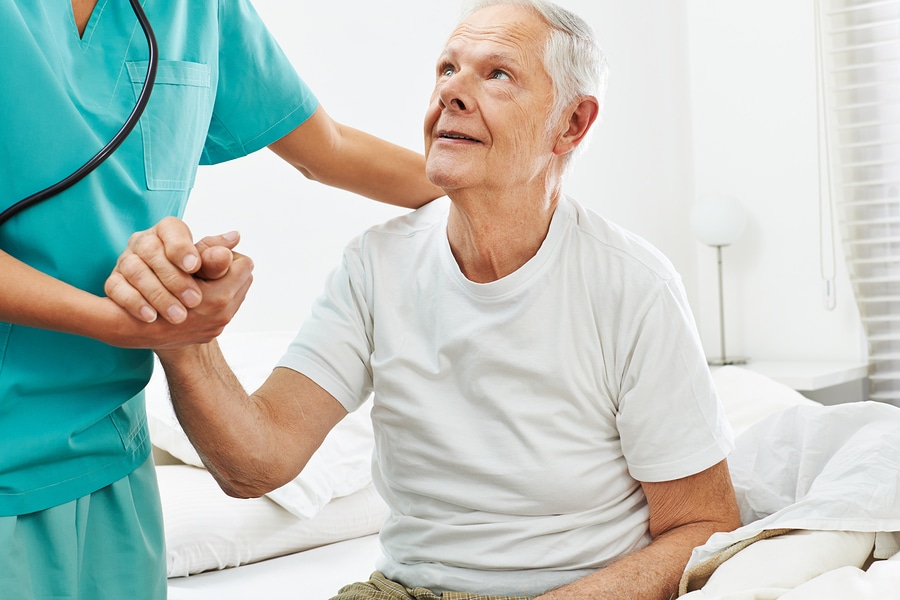 Your senior might balk at the idea of hiring elder care providers, but that doesn't mean that her "no" is a permanent one. There are several steps you can take to help reduce or even eliminate her resistance to this idea that don't involve arguing.
Keep Your Senior Involved in Her Own Care Decisions
The fastest way to make your elderly family member not want to follow along with one of your decisions is to lock her out of that decision-making process. This is your senior's life, after all. She has made decisions for decades about how she would live her life and it's a little insulting for you to take those choices away from her completely now. Talk to her about what she needs and wants.
Let Your Senior Know How this Helps You
That's not to say that your feelings and needs aren't important here. They are, because you're her primary caregiver. So another factor that can be helpful is to let your elderly family member know how much hiring elder care providers can help you to be a better helper for her. Explain why this person is going to make life easier for both of you.
Talk to Her Doctor or to Another Influential Person
Sometimes hearing something from you is just not enough, no matter how much your senior cares about you as a person. Hearing from a doctor or from someone else who is influential in her life that elder care services might be just the answer she needs can have a huge impact. Instead of letting your feelings get hurt over this, take advantage of whatever help you can get with this discussion.
Offer Some "Show and Tell" Experiences
Seeing is believing for a lot of aging adults and your elderly family member might want to have some empirical evidence that home care is right for her. Set up some trial experiences and let your elderly family member see for herself how beneficial elder care can be. If she's still not happy with how it all works, you may need to find some other solutions. But chances are that she'll see for herself everything you've been trying to explain.
Getting the help that you and your senior need is vital. If you're not able to do that, you're going to run into some significant roadblocks that could even endanger your elderly family member. Nobody wants that, so taking some of these steps can be a good way to ensure that she's on board.
If you or an aging loved one are considering Elder Care in Liberty Take, WA, please contact the friendly staff at Love in Home Senior Care, today. Call (509) 474-0663
Andy has over 20+ years experience in the medical community and has a true compassion for seniors. With a degree in Health Care Administration, he developed a background in a variety of health care services that only comes from first hand experience. While working as a manager of a large clinic and as an account executive for medical suppliers. Andy has built valuable relationships with the medical community.

His role in Love In Home Senior Care is to educate people on what care choice is the best fit for the senior and their family while attempting to make this decision as stress-free as possible for everyone involved.

This decision making process should be smooth and stress free for everyone, including all family members and their loved ones. Having access to people with experience (like the team at Love In Home Senior Care) to assist you along the way can help this process. With an extensive background in health care, Andy has the experience needed to guide and direct your loved one to the choice that is the best fit.
Latest posts by Andy Niska (see all)