What Elderly Care Can Do to Help Seniors with Lung Cancer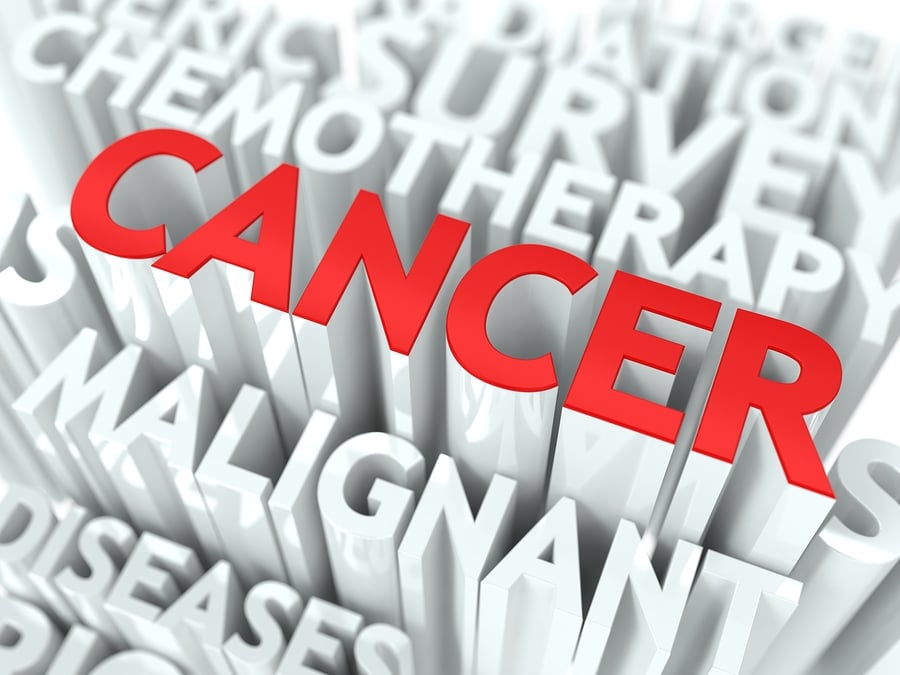 Lung cancer is an all-too-common form of cancer. Right now, in the United States, there are about 541,000 people who have received a diagnosis of lung cancer at some time during their lives. 13 percent of the cases of cancer that were diagnosed in 2018 were lung cancer. That's more than 234,000 cases. If your aging relative is one of the many people living with lung cancer today, there are many ways elderly care can assist them to live a better, safer, and more comfortable life. Below are just a few of the things an elderly care provider can do for your older family member.
Cooking Healthy Meals
Eating a healthy, balanced diet is important at any time of a person's life, but perhaps even more so when they have been diagnosed with cancer. Eating well supports the senior's overall health, keeping their body stronger and better able to fight cancer. Elderly care providers can prepare meals that are nutritious and easy to eat, even when cancer treatment causes nausea or other side effects that impact eating.
Managing Treatment Side Effects
Chemotherapy and radiation can cause all kinds of uncomfortable side effects, such as loss of appetite, fatigue, hair loss, vomiting, and trouble sleeping. An elderly care provider can help with appetite loss by offering the senior food whenever they do feel like eating, including foods that are easy on the stomach and offer maximum nutrition. Elderly care providers can also take care of things around the house when fatigue prevents the senior from doing so, like cleaning, getting the mail, or feeding a pet. And, when the older adult cannot sleep, an elderly care provider can be there to keep them company and offer emotional support.
Offer Transportation
Your aging relative may be unable to drive during cancer treatment. An elderly care provider can drive them to treatment appointments and checkups. They can also help the older adult to run errands, like going to the grocery store or the post office. They can even drive the senior to their place of worship or to visit friends.
Provide Companionship
There are a lot of emotions and worries that arise when a person is diagnosed with cancer. Being alone with their fears and worries can be very difficult. In addition, being alone and unable to do much on their own could simply be boring and lonely. An elderly care provider can spend time with your aging relative and help to distract them from negative thoughts.
If you or an aging loved one are considering Elderly Care Liberty Lake, WA, please contact the friendly staff at Love at Home Senior Care, today. Call (509)474-0663.
Sources
https://www.lung.org/lung-health-and-diseases/lung-disease-lookup/lung-cancer/resource-library/lung-cancer-fact-sheet.html
https://www.cancer.gov/about-cancer/treatment/side-effects
Andy has over 20+ years experience in the medical community and has a true compassion for seniors. With a degree in Health Care Administration, he developed a background in a variety of health care services that only comes from first hand experience. While working as a manager of a large clinic and as an account executive for medical suppliers. Andy has built valuable relationships with the medical community.

His role in Love In Home Senior Care is to educate people on what care choice is the best fit for the senior and their family while attempting to make this decision as stress-free as possible for everyone involved.

This decision making process should be smooth and stress free for everyone, including all family members and their loved ones. Having access to people with experience (like the team at Love In Home Senior Care) to assist you along the way can help this process. With an extensive background in health care, Andy has the experience needed to guide and direct your loved one to the choice that is the best fit.
Latest posts by Andy Niska (see all)